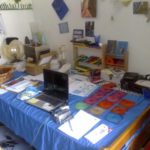 ART VISUALS & POETRY FILMFESTIVAL VIENNA 4.- 6. November 2017
Internationales Rahmenprogramm- Filmwettbewerbe - Performances - Filmtalks
Rilke Competition (Special Award)
13 FILMS BASED ON A POEM BY RAINER MARIA RILKE - THE SPECIAL AWARD
including:
Bernadette Stummer (A)
RILKE-LOU (09:35)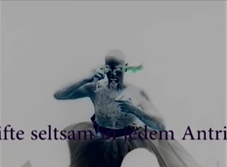 strength in ether - inside or outside rooted? awareness of attendance - notion of invisible presence colored shadows alike - mirage affirmed by fragrance even the words of the writer lose their margins.
Bernadette Stummer, filmmaker & freelance filmproducing - artistic working, teaching, researching, developing.
[ bernadette stummer ] produktionsleitung special coops ...
Ausstellung Sprache kommt vor der Tat / Words precede Actions

Ausstellung 18 Mai – 1 Juni 2017
Ausstellung Sprache kommt vor der Tat / Words precede Actions
Es geht mir gut, ich komme bald – Österreicher als Kriegsgefangene in Turkestan 1914 – 1920